"Our goal is to establish the need for absolute dependence on the Lord Jesus Christ, in order to experience unhindered freedom, healing for our wounds, and the courage to face tomorrow with hope."
First Naples seeks to encourage and support all who come our way, leading each one into a personal saving faith in the Lord Jesus Christ. Our desire is to help you grow into a mature believer, fully equipped to handle life's difficulties with the truth of God's Word.
Our counseling team provides Biblical discipleship, guidance, encouragement and coaching. Together, we will examine patterns of thinking, speaking, and behavior that may undermine stability and take away from the victorious life promised through Christ. Establishing a scriptural foundation for life will change every day living and equip each of us to make wise choices.
Support Groups
Along with counseling (personal, pre-marital, marital, addiction and grief), this ministry also equips people through these established support/care groups:
Celebrate Recovery
A Christ-Centered recovery program that helps people stay on the road to recovery through community of support where you are safe to share about your struggles.
Maximum Marriage
A new ministry promoting strong, healthy marriages, including small group studies, marriage mentoring and special events.
Grief Share
Offers help & encouragement after the death of a spouse, child, family member, or friend. You can begin attending at any point in the 13-week cycle.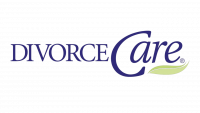 Divorce Care
Providing help, hope, healing & support for people who have experienced divorce. Led by people who have been through divorce and successfully rebuilt their lives.